Meet Pastor Howard and Wanda
Pastor Howard and Wanda Edmondson have faithfully served our church family now for over 17 years. They are a great couple, full of love and passionate about sharing the powerful good news of Jesus with as many people as possible.
For students from the 6th through 12 grades.
For children from birth through the 5th grade.

A Club based program for kids from toddlers through youth.
Developing the woman within and reaching
the women in our community.
Engaging men in fellowship and ministry side by side.
Leading others in Praise and Worship through our musical gifts and talents as well as with Drama and creative arts.
Sharing our faith through hands of hope. You can help by serving and even learning Sign Language
.
Using your technical skills to help others see and hear God's message.
Greeting people each week and helping in the service to make each visit a comfortable and safe experience.
Volunteer to join others in the care and cleaning of our facility. Creating a beautiful and safe place for ministry.
Encouraging missionaries and helping our church family work hand in hand with them both here and around the world.
_______________________________________________
VISIT FAMILY OF GOD THIS SUNDAY
Let us know if you have any questions about our church family!
Prayer Requests
Please let us know how we can be praying for you
Invest In Something Greater.
Simple and secure. Give a single gift, or schedule ongoing donations using your checking account, debit, or credit card.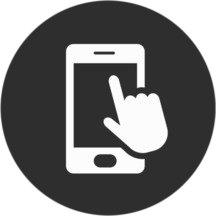 You can give in multiple ways
In this generation, giving has taken on many forms. We want to offer the best options for you. As always, you can give each Sunday as a part of the worship experience. You can also give online as a one time gift or even set up a recurring donation so you don't forget. And coming soon, you will even be able to text in your donation. All of our options are very simple, and most importantly, very secure.